---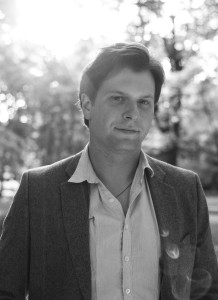 Sebastian is a Vancouver-based composer whose music has been described as "bluntly energetic" (The Telegraph). Having a keen interest in collaborative environments, Sebastian has written music for chamber/ orchestral ensembles, film, dance, theatre, and visual art installations.
He grew up in Surrey, British Columbia and began studying music at the age of 9. He received his formal training at the Royal Conservatory of Music in piano performance and theory, and during that time he also picked up the trumpet, guitar, and drums.
Sebastian then went on to study acoustic composition, computer music, and interdisciplinary collaboration at Simon Fraser University's School for the Contemporary Arts, where his teachers included David MacIntyre, Janet Danielson, Arne Eigenfeldt, Jeffrey Ryan, and Henry Daniel. In 2012, he relocated to England to further his studies in acoustic and electronic composition and completed a Master of Music degree in Creative Practice at Goldsmiths, University of London, under the supervision of former John Cage collaborator Jeremy Peyton Jones. He also studied with Roger Redgate, Ian Gardiner, and John Drever.
Project highlights include being commissioned by SFU's Faculty of Dance in 2011 to create the sum of its parts with choreographer Tiffany Tregarthen; having his orchestral piece, 2.5 mg, premiered by the Victoria Symphony in 2012; and his first opera, ©alculated to death (based on documents obtained from WikiLeaks), being staged in London as part of Tête à Tête: The Opera Festival, King's Cross in 2014. In 2015, Sebastian composed music for the British sci-fi flick, Fluid (dir. Jonathan Bart). From 2016 to 2017, he served as Composer-in-Residence for the Boulder Symphony in Colorado, where his newest commission from the ensemble, Kinespheric Exploitation, was premiered.
His former work in pre-hospital health care and his interests in the rehabilitation and deterioration of the human body and mind have been an influence in his themes and structures of his compositions, and he is currently interested in presenting societal issues from a cultural perspective. Sebastian has lectured on collaborative processes at conferences across the United Kingdom, and his music has been presented in festivals in Canada, England, Japan, Mexico, Norway, and the United States.
Short and long versions of the biography can be downloaded from here.